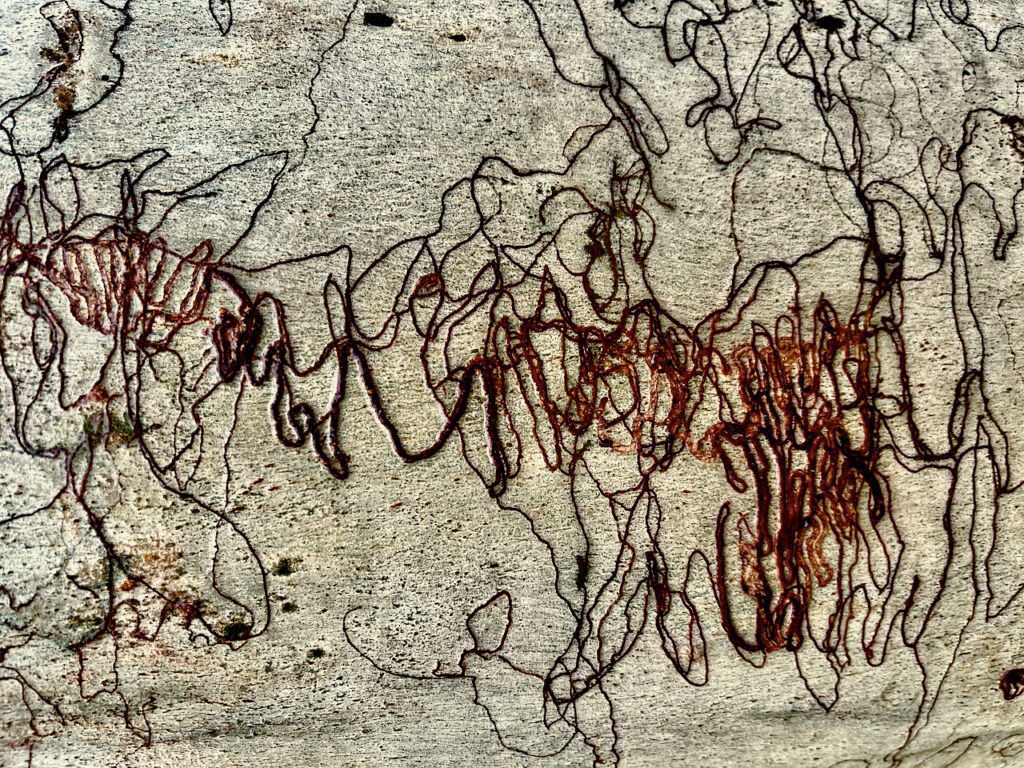 The Scribbly gum tree; Eucalyptus haemastoma, Eucalyptus racemosa and Eucalyptus rossii are found throughout New South Wales coastal plains and hills in the Sydney region.

These Eucalypts are easily identifiable by the graphic scribbles created under their smooth yellow-grey bark by the larva of the Ogmograptis racemosa scribbly gum moth caterpillars.
The gum-tree stands by the spring.
I peeled its splitting bark
and found the written track
of a life I could not read.
From A Human Pattern: Selected Poems by Judith Wright.
The Scribbly Gum Suites is part of a larger series of musical compositions which enlist simple biological agents in a co-creative process which intentionally surrenders human agency. These co-creative bio-works range from genetic encoding of musical scores, through to insect modified sheet-music (see Co-composition and De-composition).
After collecting multiple fragments of fallen Scribbly Gum bark the traces of the moth larvae were transposed onto the paper roll of a thirty note music box, compiled and finally rendered as a short movie illustrating each of the sixteen bark pieces.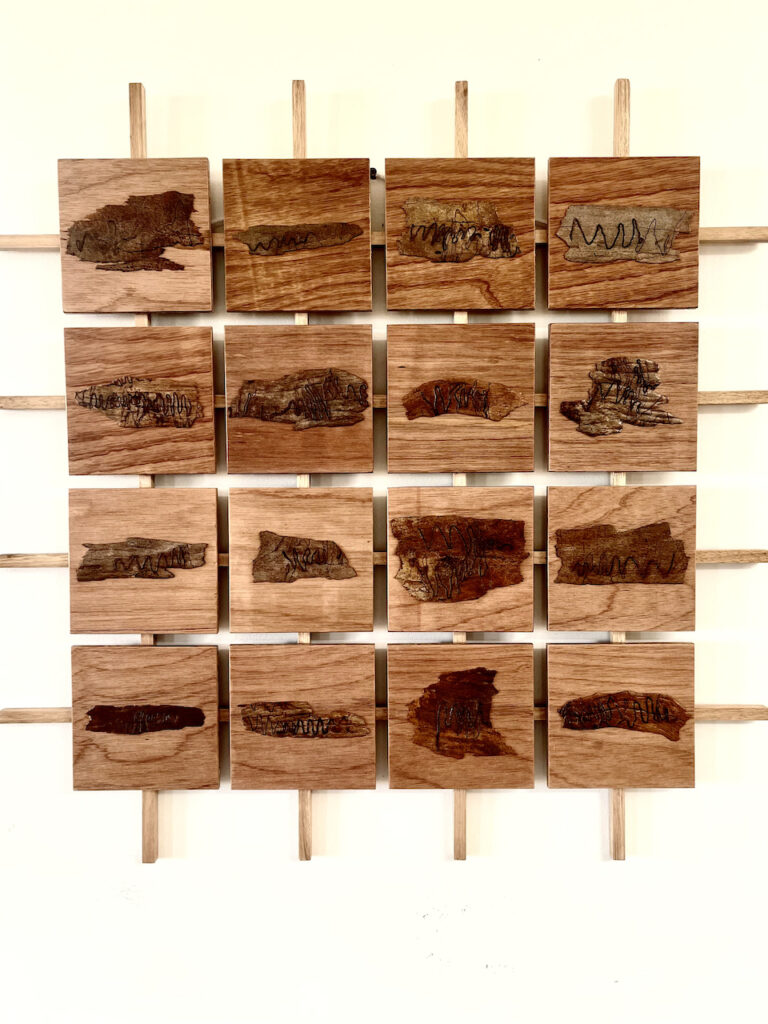 The sixteen Scribby Gum fragments have been mounted as a visual display and are accompanied by a QR code that gives viewers access to the musical composition.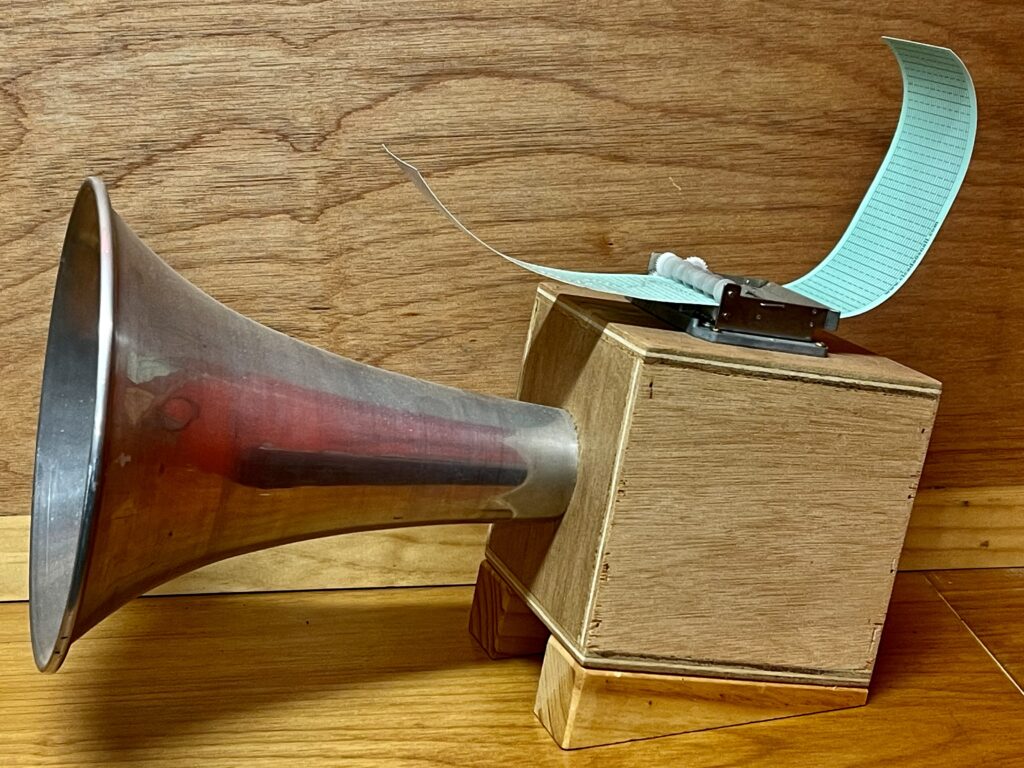 A mechanical music box designed to play a thirty note range.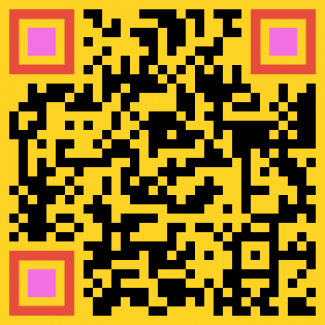 Listen up!