Exhibited.
Element #1: – Perth Institute of Contemporary Art, Western Australia 1989/1990.
Element #2: – Big Bell (ghost) town, Western Australia 1989/1990.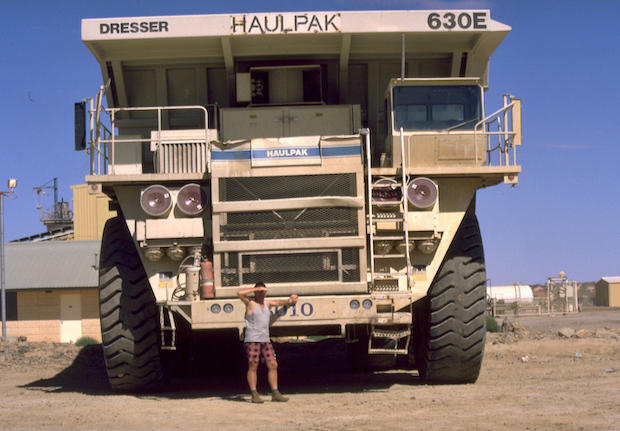 Materials.
Element #1: – Big Bell structure; Structural Plywood, Sound cone, voice sound-text.
Element #1: – Drawings; Wax and Pigment on both paper and timber panels.
Element #2: – Big Bell Audio Installation; Derelict hotel, Voice synthesis units.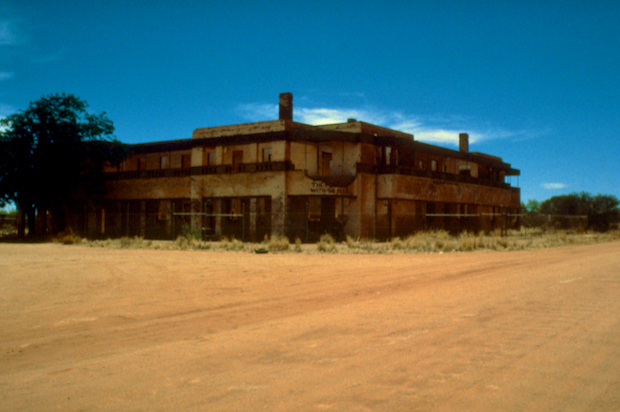 Dimensions.
Element #1: – Structure; 6m (dia) x 8m.
Element #1: – Drawings; 8m x 3m and 4m x 3m.
Element #2: – Big Bell Townsite; 20m x 20m.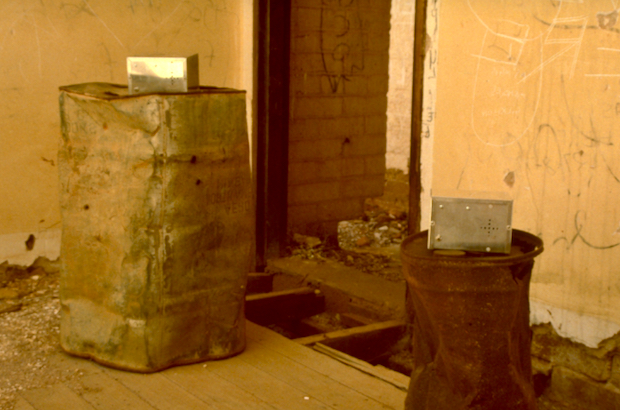 Notes.
The following will give a general idea of the technics involved for the planning of "Big Bell", a twin site installation realised during my Artist in Residence at the Perth Institute of Contemporary Art (Dec 1989 – Feb 1990). The two sites are the main gallery of the Institute, located within Perth's cultural precinct and the abandoned townsite of Big Bell, located some seven hundred kilometres away in the Murchison goldfields.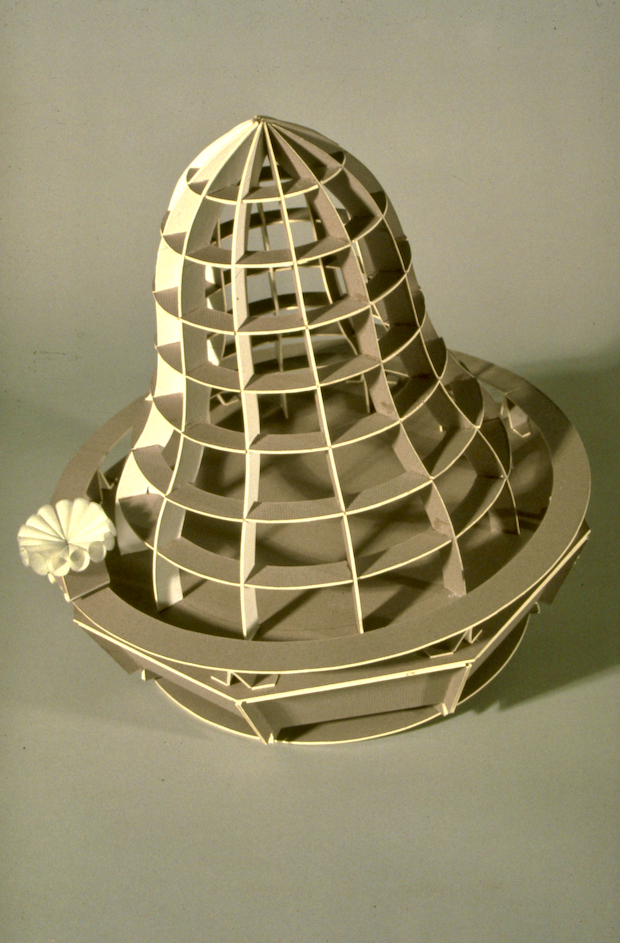 Read the Big Bell Book
BigBellBeta (low res)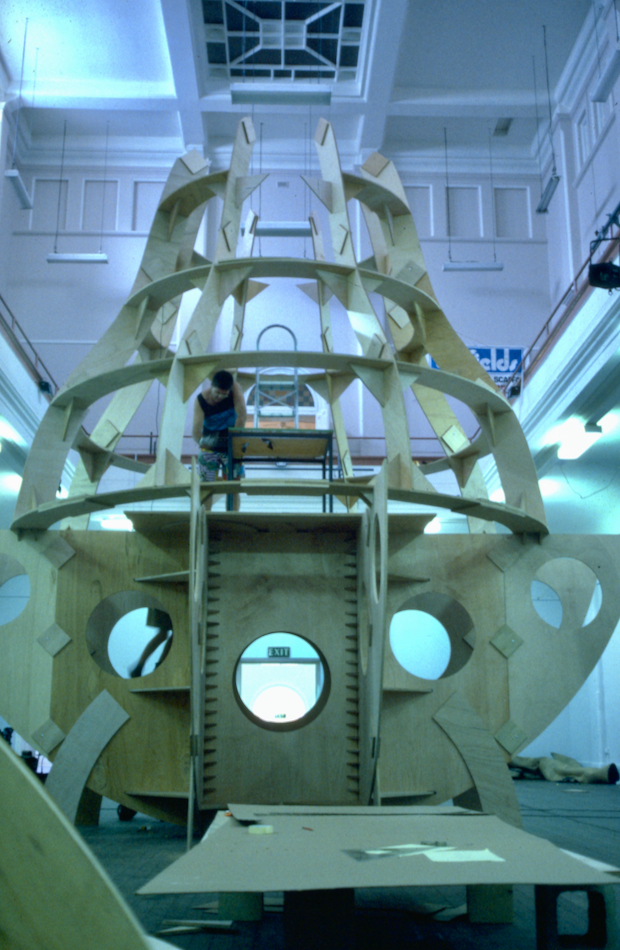 In outline the project considers concepts of what I term the "Ghost Town / Boomtown" cycle in which architectures, generated within socio-economic boundaries, are inscribed with maps of their own redundancy. Thus the multi-story, curtain walls of downtown is the transient re-enactments of the abandoned mine-towns in the desert.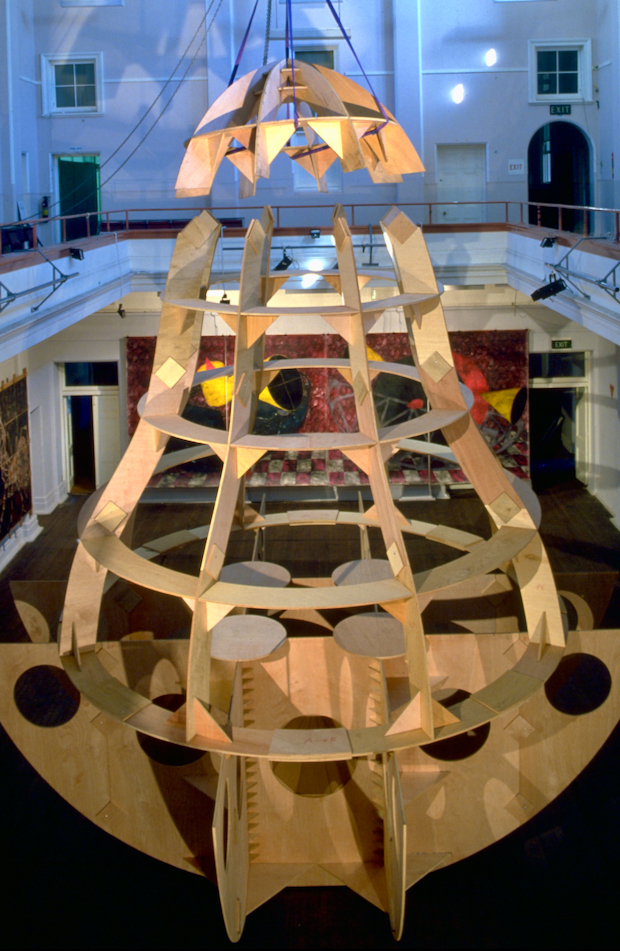 "Big Bell" seeks to establish a temporal bridge between the epicentre of the Modern/Urban and the Mythological/Inaccessible – it does so by "puncturing" the romance of the frontier with the ubiquitous voice of the talking-clock, the town crier of capital (the electronic mechanisms being physically embedded into the eroded fabric of Big Bell).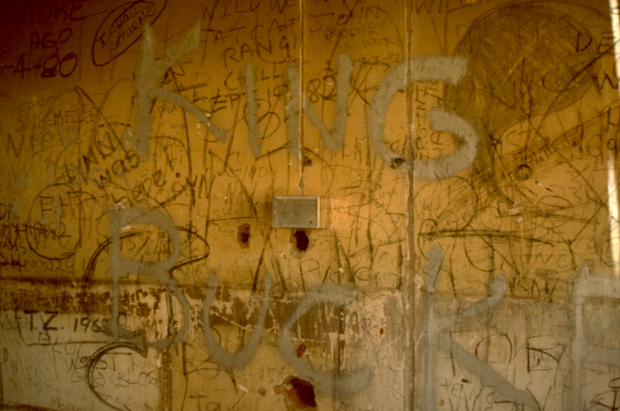 Such a conceptual bridge is reiterated by establishing an image of "production" within the city (i.e. within full view) in contra distinction to its habitual removal to the interior/the elsewhere.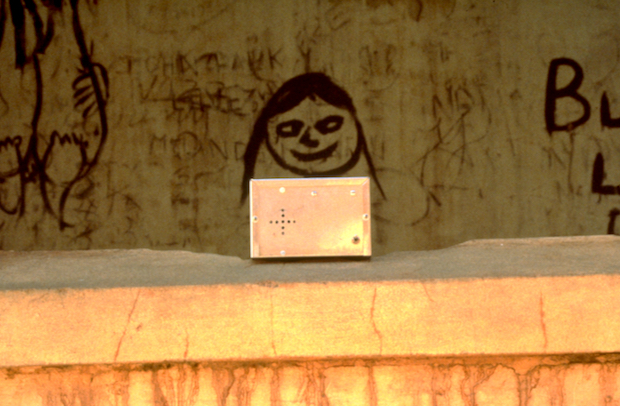 Within the gallery the spectator/auditor encounters a skeletal bell structure (7m x 6m dia) slowly gyrating to its sound-text. It might be the central motor slowly winding in, slowly recalling its history, or more simply a mill occupied with the act of ceaseless and repetitious production.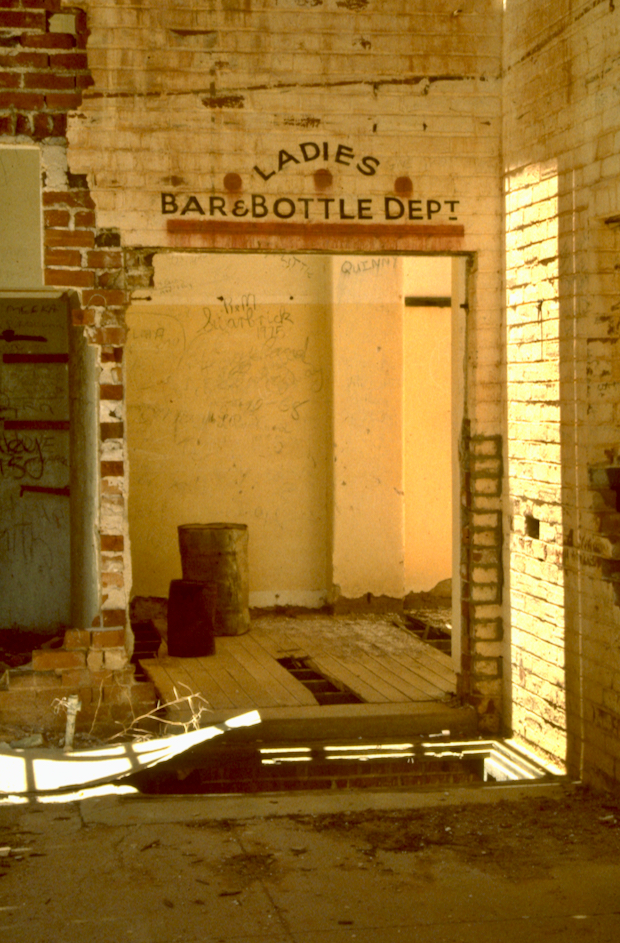 Within our culture, which is post-industrial by default, such a structure (albeit metaphorical) is essentially beyond our ken. As a pure mechanism it confronts our knowledge of the seamless package; it fractures the manicured surface of the city to permit a view of subterranean events, suggesting to us the terrifying prospect of a headlong fall into the structure of history.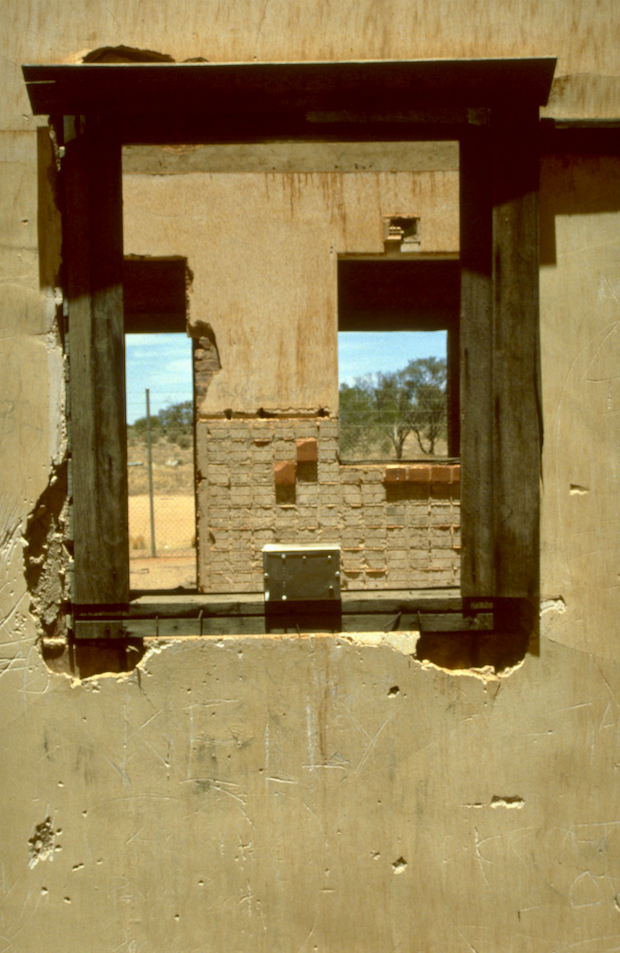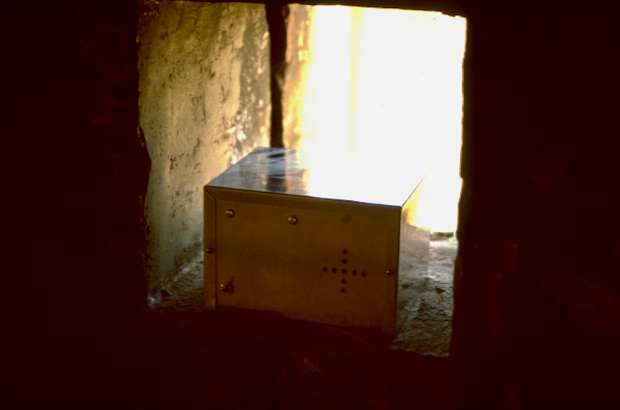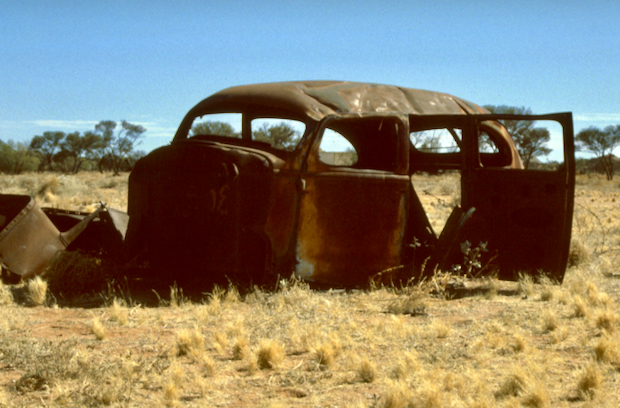 Read the Big Bell Book
BigBellBeta (low res)