Bristle is a recent public art project commissioned by Macquarie University in Sydney, Australia which was installed in early 2014.
Bristle is passive kinetic sculpture driven by the elements and is inspired by biological structures, in particular the crystalline forms of microscopic organisms such as Diatoms and Radiolaria.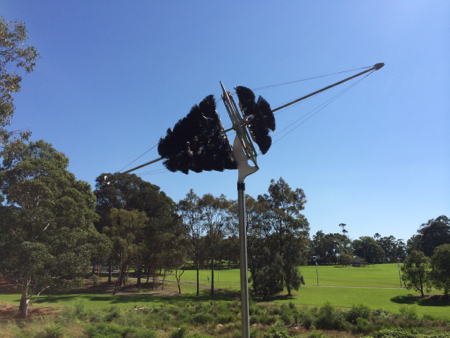 Bristle on-site.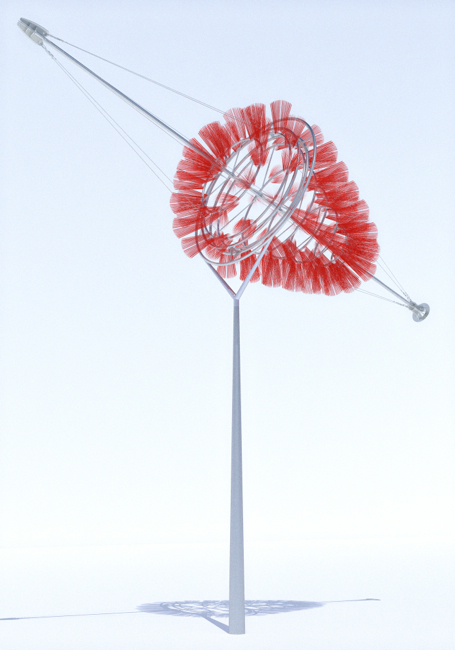 Initial render of Bristle project.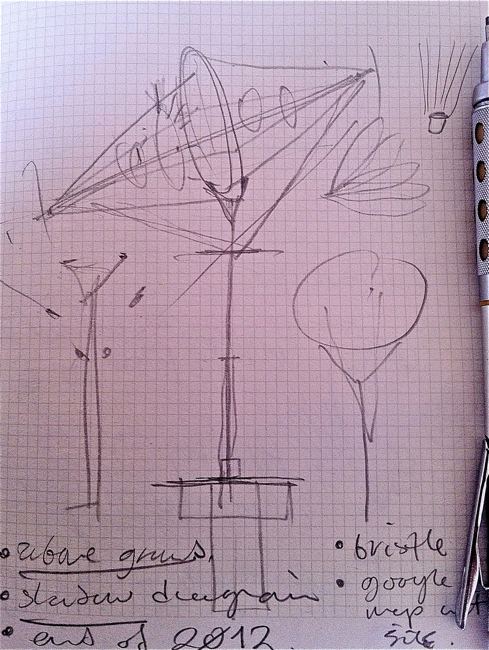 Concept sketch.
The work has a radial structure with a symmetry of six and is locked together by a series of tension cables which act against a central compression tube.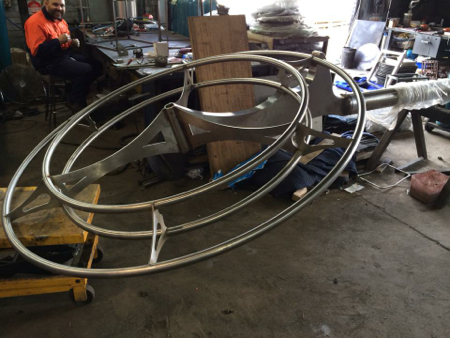 Central structural ring section in the workshop.
This spine supports a carapace of fibres that reference the locomotive flagella of single cell organisms and the protective mantle of sea urchins.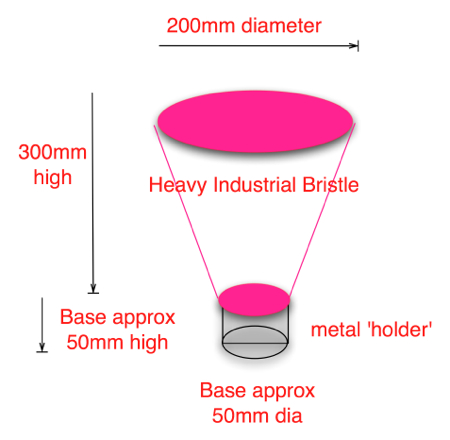 Brush diagram.
The work is column mounted and can rotate in the horizontal axis in response to the wind.