Spinner was created for the McClelland Sculpture Park (near Melbourne, Victoria) as part of the Sculpture Award 2005.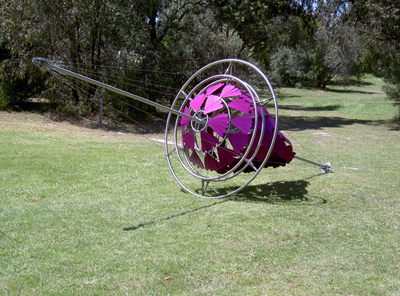 Spinner is a crystalline form with a symmetry of six and is designed as a passive kinetic work (i.e. it can be rolled on its axis).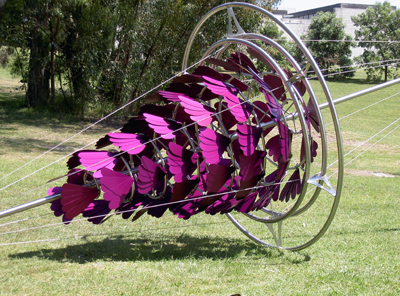 The form is locked together by tension cables acting against a central compression tube, that also supports a hundred 'fans' constructed of anodised aluminium.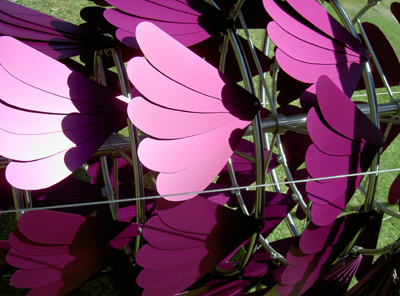 Spinner is based upon biological structures, in particular scale like protective coverings and carapaces.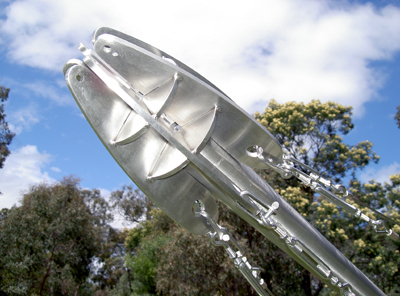 Detail of top cable tension terminal.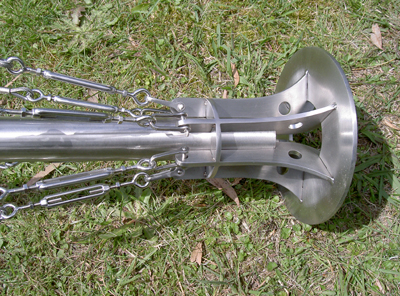 Detail of lower cable tension terminal.