.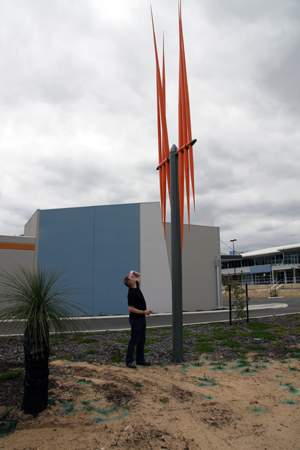 This commission for a new Marine facility at Henderson WA has recently been completed. The work is comprised of three elements, a Video-projection work, a series of interactive biomorphic sculptures and an outdoor kinetic work, consisting of six counter-balanced needles which interact with the wind.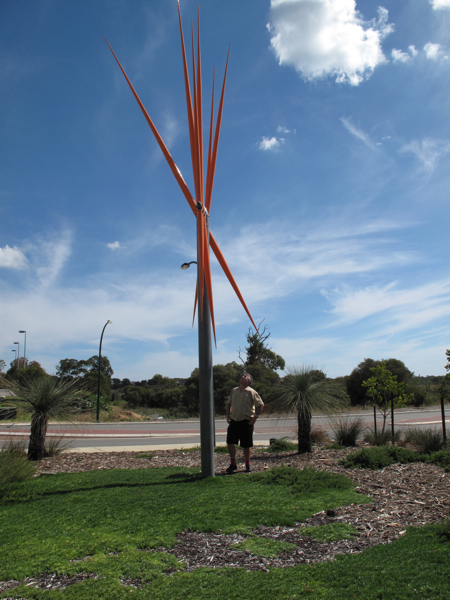 Three years on, the landscaping has matured and the kinetic work is as installed.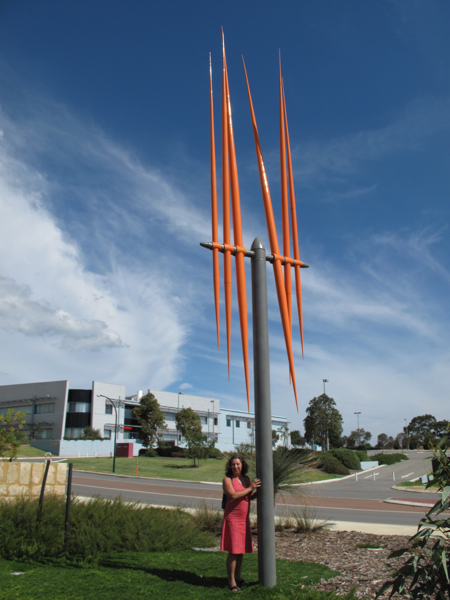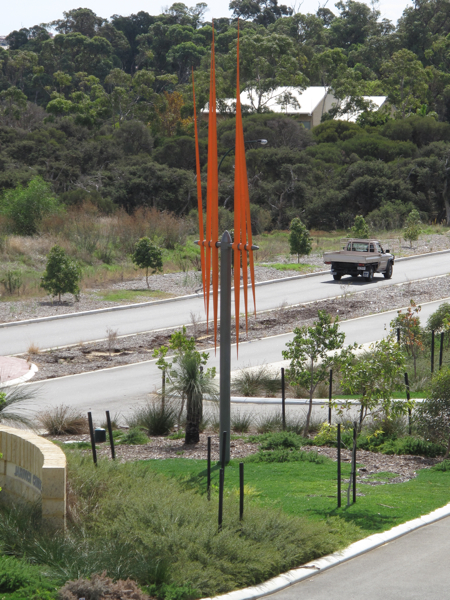 View from the lounge of the Marine Centre.
Laser cut interactive units being installed.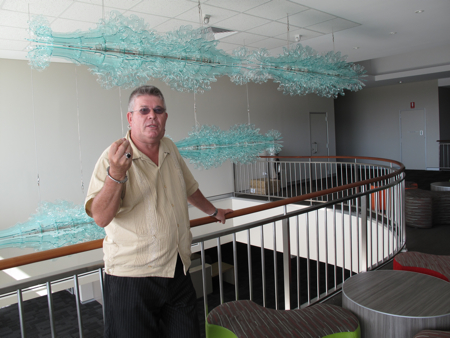 Happy to see everything is still working well three years later!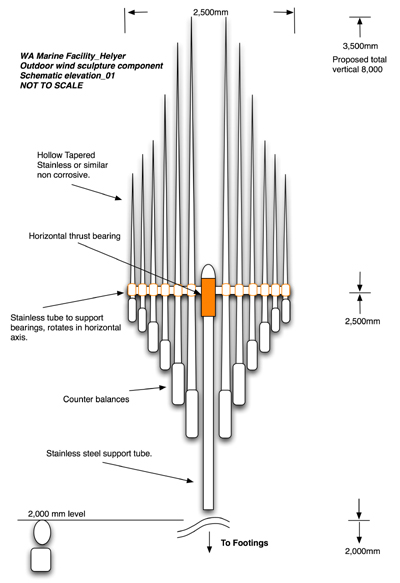 Stainless steel and Aluminium, wind sensitive sculpture with passive sonic elements.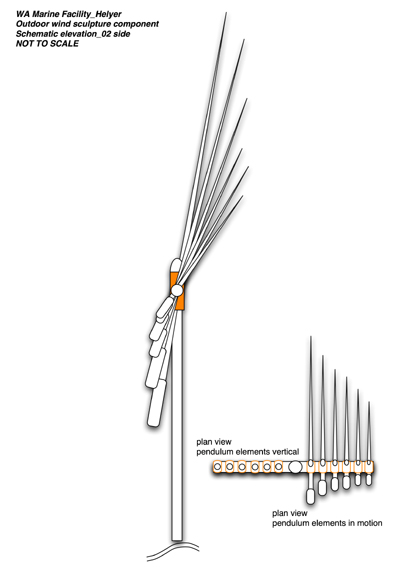 Interior forms in laser cut acrylic and stainless steel, sensitive to movement.