KelleRadioActive ~ IASKA (October ~ December 2005).
The history of broadcast media and communications technology have developed at an alarming pace over the last century and it is easy to forget the central role that radio has played in rural Australian communities, both as a form of entertainment and as a vital link.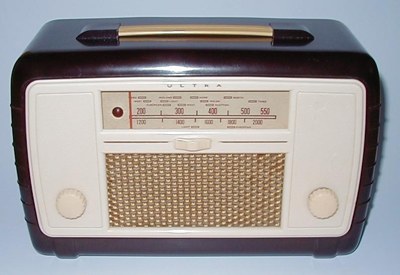 One of the radios collected in the community.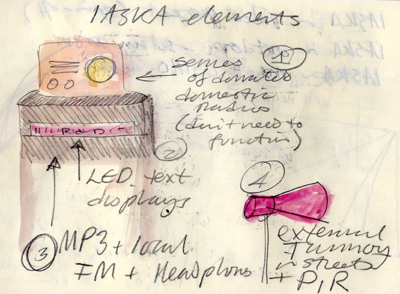 A few audio file fragments from the automatic radio station.
The residency at The International Art Space Kellerberrin (Western Australia) developed a sound-sculpture project that investigates the history of radiophonic listening and other early forms of tele-communication within the Kellerberrin community.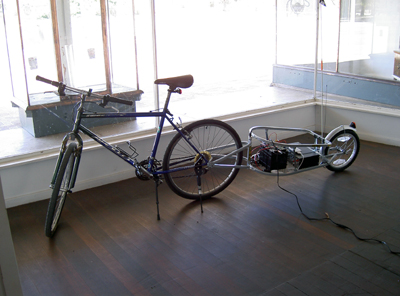 The work creates an "audio-portrait" woven from the patterns of listening and communication in the pre-digital era!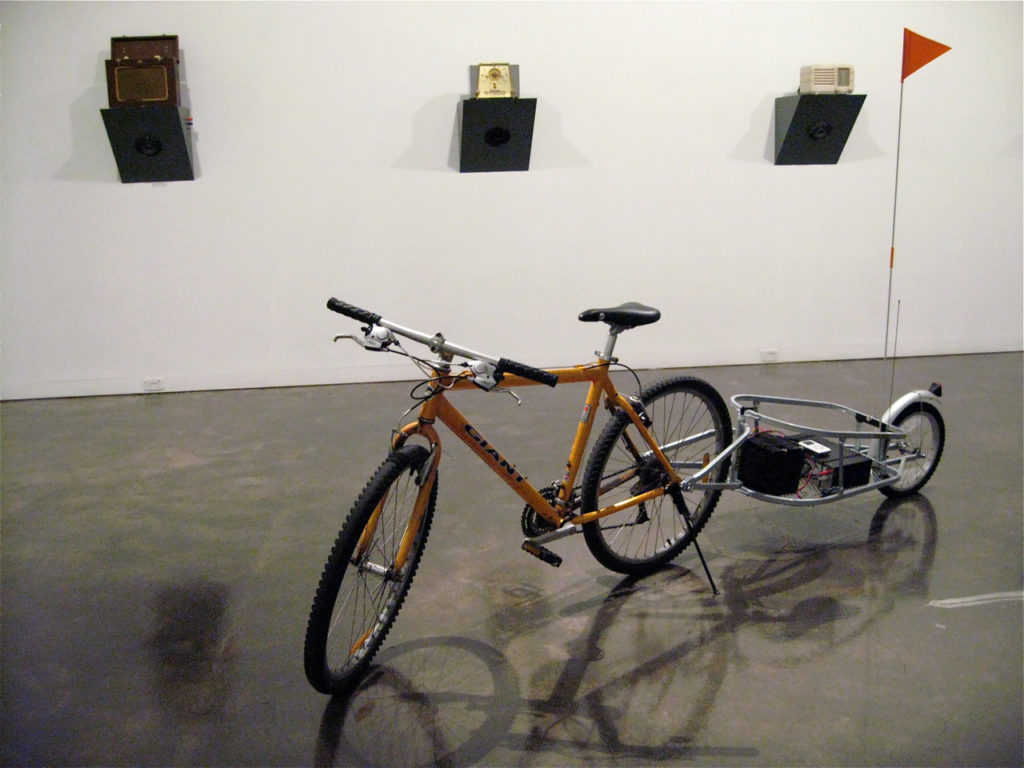 KelleRadioActive_V02 at the Tin Sheds Gallery.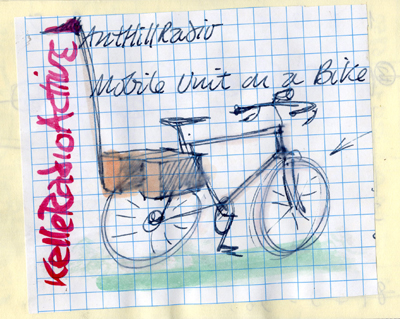 The project develops an oral history that captures community experiences of listening to radio in the form of recorded interviews, discussions and even musical recollections that recall radio events from the past and the patterns of when, where and how people listened to radio in their homes, or used radio communication in the workplace.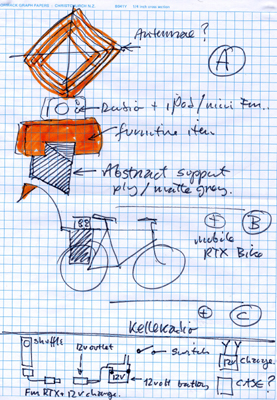 The gallery installation comprised a ten channels Micro- Fm radio network, narrowcasting from a collection of defunct radios collected in and around Kellerberrin complimented by a I Watt Stereo Mini-Fm local radio station (KRA_88 Fm) that automatically broadcasts content to the township.  Artist in Residency October ~ December 2005; Exhibition, 3rd December 2005 ~ February 2006.