RadioLarians new public artwork for the Lake MacQuarie City Gallery, installed February 2011.
Radiolarians consists of two interlocked sculptures, laser cut in 6mm Corten steel. The forms, one cylindrical and the other toroidal have a strong morphological relationship to microscopic marine creatures, sharing symmetry with the structure of primitive Radiolaria, countless millions of which form the geological strata of this, the oldest continent.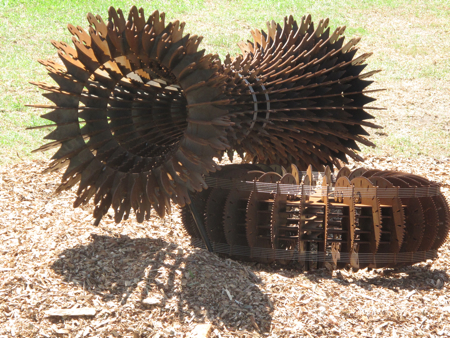 My interest in the symmetry and morphology of microscopic marine organisms is long standing and issues not only from their stunning and complex beauty, evolved in the zero gravity conditions of the oceans, but also from my fascination with the history of BioSciences and in particular the work of eminent German biologist and zoologist Ernst t Haeckel(1834–1919) who in 1904 published "Kunstformen der Natur" (Art Forms in Nature).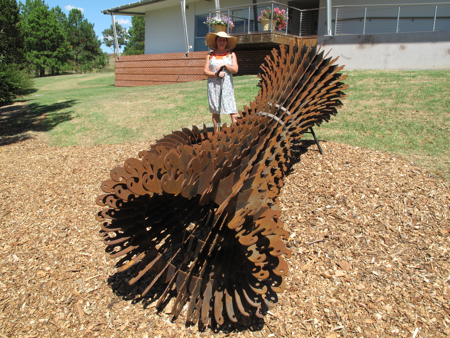 Haekel was the principal exponent of Darwinism in the German speaking world and passionately interested in Goethe's new discipline of Morphology. From my sculptors perspective there can be little more interesting than morphology; once again this topic is enshrined in the work of the Scottish polymath D'Arcy Wentworth Thompson who in 1917 published "On Growth and Form" which well before the discovery of the genetic code, advocated the understanding of morphology and growth in the light of mathematics and physics.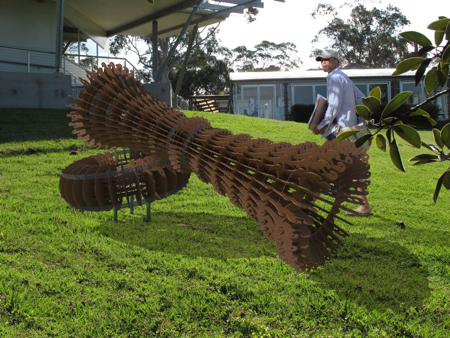 Original 3D visualisation of Radiolarians.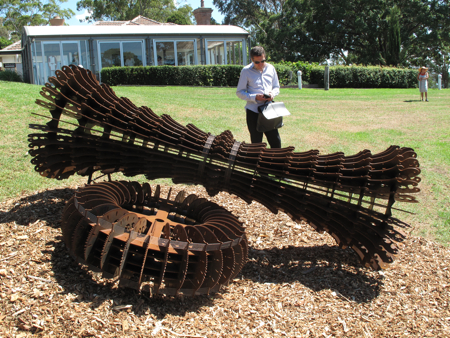 All we got wrong in the above was the colour of the grass!
The current work is somewhat of a departure from the previous series which made of glassy acrylic are intended for controlled indoor environments and which frequently enfold delicate (and erratic) Theremin circuits, interactive sound instruments that react to human proximity and which therefore seem to have a basic sentience.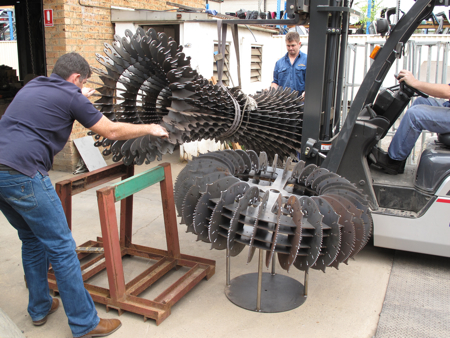 At the factory (Dolans).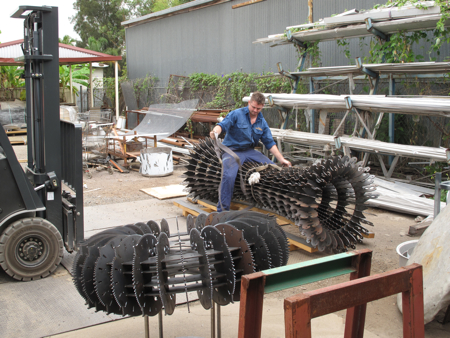 At the factory (Dolans).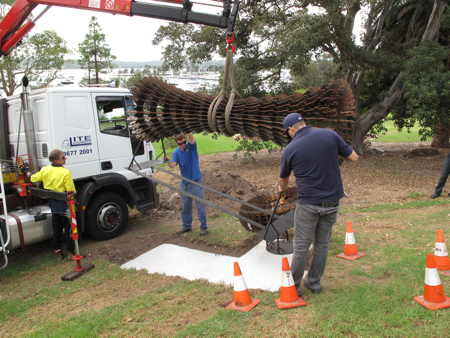 The final installation at Lake MacQuarie City Gallery.